Amtico
Vinyl floor products are increasing in their popularity. This recent resurgence has meant that this is a much sought after service. Although vinyl floors are incredibly durable and hard-wearing, over time they can become ingrained with dirt.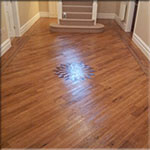 Off-the-shelf products may be offering less-than-satisfactory results and you may be looking to breathe new life back into them.
Vinyl floors are available in a range of types and styles. Two very popular types are Amtico and Karndean. These versatile products are extremely long-lasting and offer many benefits in comparison to other flooring types.
At 1 Stop Floor Care we provide a floor cleaning service for all of your Luxury Vinyl floors for both domestic and commercial properties.
Vinyl Flooring Benefits:
Amtico and Karndean are warmer underfoot
Different styles and shaped tiles allow for uniqueness
These floor types are incredibly durable
They are both attractive in their appearance and functional with non-slip properties
Vinyl floors offer easy maintenance and cleaning
When cleaning vinyl flooring it is imperative that the correct products are selected. Inappropriate selection can result in damage being caused and in the most severe cases may require the flooring to be replaced.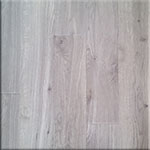 Our staff are fully trained and certified by Amtico UK to restore and maintain your luxury vinyl floors. This process includes the stripping of the floors old finishes and sealers, deep cleaning and re-dressing of the floor.
In addition to the cleaning and restoration of vinyl floors, we also offer a full floor cleaning and floor restoration service for all types of safety flooring.
Area's covered include Lancashire and surrounding areas. Demand for our specialist services have meant that we travel further afield for our commercial floor cleaning and restoration work. If you have a question about whether we serve your area we would invite you to make contact on 0800 852 7177.
1 Stop Floor Care are your turn-key solution for floor cleaning needs.