Archive for the 'Amtico Cleaning' Category
By On December 12, 2016
No Comments
Amtico is a very popular flooring choice. There has to be a reason as to why it is one of the most popular flooring alternatives to fit into new-build homes. Why is this?
Amtico Floors:
Are warmer underfoot than other flooring types such as tile or stone
Are available in a wide range of finishes
Are incredibly durable and can withstand high foot traffic and daily wear
Are attractive in their appearance
Offer easy maintenance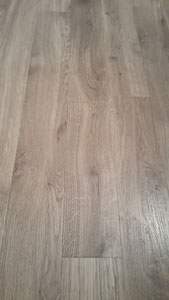 Amtico floors are a vinyl-based product. They are manufactured to replicate the appearance of other floor types such as wood or stone. They offer a high-quality and cost-effective alternative.
Many are unaware that Amtico flooring can be restored if, over time, it has suffered wear and scratches through daily use. Some assume that because it is a manufactured product that it can't be restored.
We offer professional cleaning for Amtico and we have the knowledge and experience in order to produce an incredibly-restored and beautiful floor. Once cleaned your floor will only require straightforward cleaning in the form of regular sweeping, hovering and general care.
Amtico is a great flooring material for hallways, kitchens and other busy areas of your home. These are also the spaces that demand a clean appearance. Don't let dirty and worn floors drag down the appearance of your home or business. Call 1 Stop Floor Care today to find out about our cleaning services.
We will arrange a quotation to survey your floors; from this point you will be given a comprehensive quotation that covers all aspects of the job. There are no hidden charges or costs associated. We only use the best cleaning products and will always offer as much detail as we can so that you are confident in how to care for your floor.
We are a family-run business who have been able to build up a great local reputation through our hard work. We are fortunate enough to be in high demand so would invite you to call to arrange a quotation at your earliest convenience. Please call 0800 852 7177.