Archive for the 'Karndean Floors' Category
By On October 19, 2016
No Comments
Vinyl floors are available in a huge range of styles and materials. Two of the most popular types are Amtico and Karndean. These are very similar products and require a similar guide in order to care for them.
With the launch of Karndean in the 1970's, careful consideration was also placed into cleaning products for Karndean. As with any other floor type it is important that when cleaning your floor that you use a specific cleaning product for this floor type.
It can often be tempting to cut costs by purchasing generic cleaning solutions, however, this will not benefit your floor and may leave you with more of a problem than just ingrained dirt.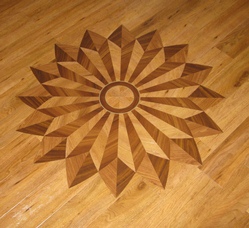 If you are to select a product that is not compatible then you are likely to experience a less than satisfactory cleaning result or you could even damage the floor. The cleaning solution needs to be strong enough to remove marks, dirt and possible staining, however needs to be balanced so that it is not too harsh for the surface.
We offer a deep cleaning service for Karndean floors. When completing a professional clean we use our floor-specific trade solutions. These are diluted with water and applied to the floor. The solution is left briefly and then scrubbed with a pad. The floor is then rinsed thoroughly and all residue is removed.
The secret here is to tailor your approach depending on the state of the floor. Removal of stubborn marks can require the use of an undiluted solution. Different applicators and pads can be used in order to further clean the floor. Once the deep clean has taken place a protector is applied and the floor is left to thoroughly dry.
If you would like to request a quotation please call on 0800 852 7177. Cleaning Karndean requires in-depth knowledge in order to achieve the best result; call today.