Archive for the 'Terrazzo Tiles Cleaning' Category
By On May 13, 2014
No Comments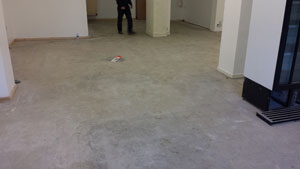 We take on a range of commercial stone cleaning and residential floor cleaning work throughout Lancashire. This enables us to build up an incredible portfolio of floor care work and this, combined with our experience, allows us to build up our reputation as being specialist floor restoration experts.
Terrazzo tiles are a unique stone tile that were originally formed by exposing aggregates and marble chips on the surface of an epoxy resin or concrete. A smooth finish is achieved by polishing the stone's surface.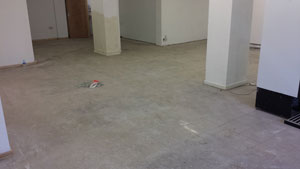 Terrazzo flooring is extremely durable due to its make-up which explains why it is well-suited to a commercial setting. We were invited to restore this Terrazzo floor in Lancashire. The before images show the deteriorated state that the tiles were in prior to our revolutionary stone restoration process, adapted over many years.
We were able to co-ordinate our scheduled restoration to fall in line with the shop's planned renovation programme.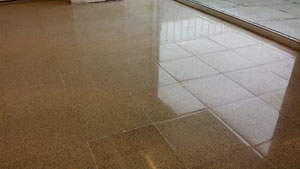 As you can imagine our industrial rotary machinery played a pivotal role with this project. It is hugely important to offer the best possible restoration services and this means that we need to invest in state-of-the-art machinery that can complete the work quickly and efficiently.
The science behind restoration of stone flooring has advanced so much in recent years and we are ensure that we are constantly well-informed of new machinery, products and techniques. The Terrazzo tiles were almost unrecognisable once restored.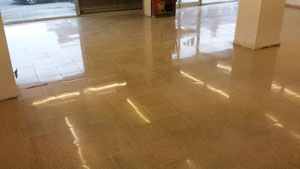 The distinctive look of these tiles were revealed; we achieved a polished, high-shine finish which accurately promoted a hygienically clean environment. Our clients were stunned by the result!
If you would like more information on Terrazzo cleaning or any of the floor care services that we offer we ask you to call us on 01257 270775. We endeavour to answer your enquiries quickly and will always do all we can to offer as much information as possible and to ensure the smooth-running of your project.