Stone Cleaning – The Truths about This Restoration Service
By On February 24, 2016
Under Cleaning Services
The range of stone and tiled floors available means that there is an opportunity to create a unique and bespoke floor. Technologies and services have come on leaps and bounds, which has meant that stone flooring is now more readily available to suite a wide range of budgets.
This fact, coupled with the intrinsic popularity of this floor alternative has meant that stone floors have propelled to the forefront as a floor choice. This, in turn, has created a niche market.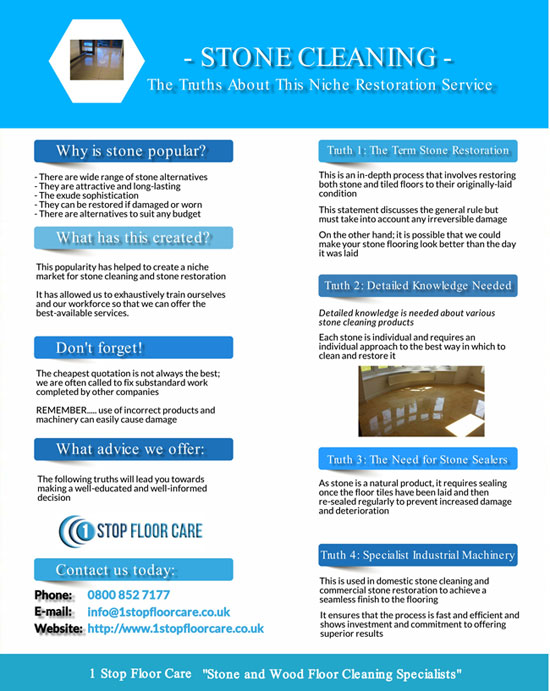 If you would like to enquire about our Stone Cleaning and Restoration services please call today, FREE on 0800 852 7177.