Careful Commercial Carpet Cleaning
By On March 29, 2017
Under Commercial Carpet Cleaning
It is often underestimated the positive association given when entering a commercial premises with clean carpets. Clean carpets offer instant assurance that you care about the appearance of your business.
Some businesses have a real challenge on their hands with this. Consider, for example, a pub or an area where many people are eating and drinking. Both food particles and drink spillages lead to quick re-soiling of any carpet. A routine maintenance plan is needed in order to take the stress away from this situation.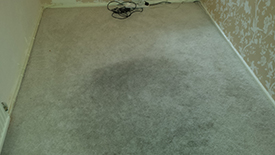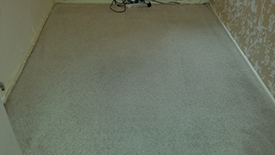 Cleaning commercial carpets needs an understanding of existing business commitments. We will always endeavour to complete any cleaning work in hours that are best suited for your business. This means that disruption is kept to an absolute minimum and the appearance of your business is always at its best.
How long does the carpet cleaning process take?
The timescales will vary depending on level of soiling, the size of the space and whether much furniture needs removing. Our intensive carpet cleaning machinery means that our cleaning process is fast and efficient. Some carpet stains may require specialist stain removal procedures but rest assured that the downtime for your business will be kept at an absolute minimum. We also have fast drying equipment that ensures the carpets are ready to be used again within a couple of hours.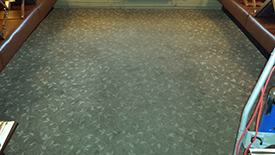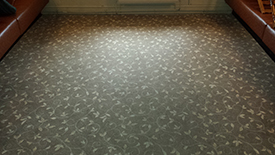 The carpet cleaning process offers genuine care for your carpets. A regularly cleaned carpet will remain looking at its best and will be better equipped to offer resistance against further staining. Many of our commercial clients sign up to our maintenance programme which means we take care of their carpets.
Would you like to find out more about this service? Please call today on 0800 852 7177. We always go the extra mile to ensure we deliver the best possible service.