Commercial Carpet Cleaning Advice Lancashire
By On January 31, 2016
Under Commercial Carpet Cleaning
It is an accepted statement to say that we all way our commercial premises to be well-presented and look at their best as much of the time as possible.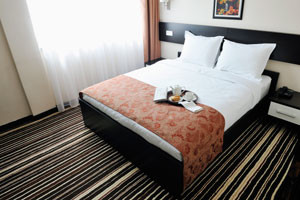 For carpets this is an ongoing struggle as any commercial property provides a naturally challenging environment for the creation of a dirty carpet. As we have stated before; it is very off putting to any potential client or employee if the environment that they are in is unclean.
We have collected some stain cleaning advice; this can be applied to both domestic and commercial properties and will leave you confident that you are equipped with the knowledge to keep your carpets clean once they have been professionally deep cleaned.
The carpet stains that may be identified in a business premises are so wide ranging that it would be impossible to list them, although some of the following are regular culprits:
Tea and coffee
Soft drinks
Food stains
Rust
Ink
The most basic advice is that if anything is spilled or you identify a stain that you take prompt action in order to prevent possible staining.
Our Stain Removal Top Tips:
Do not use a coloured cloth as this will likely leave colour on your carpet
Do not rub the stain
Make sure to use the correct solution that will give you the best opportunity of fully removing the stain
Test the solution on a hidden part of your carpet prior to application as this will highlight any incompatibility
Work from the outside of the stain and work inwards
If there is any excess matter, make sure to scrape this up with a blunt knife
Ensure to fully rinse the area cleaned so that residue is not left on your carpet
Always blot the area to remove excess moisture
Are you looking for a specialist commercial carpet cleaner? Please call today on 0800 852 7177 to arrange a quotation.