Polished Concrete Floors Blackburn
By On March 26, 2016
Under Concrete Polishing
When a concrete floor is installed the design options are vast. What are your options? You are able to select:
Colour variances
Pattern design
Imbedding of objects for pattern creation
Where are you likely to find a polished concrete floor?
It is likely that you will find concrete floors in commercial premises. Why is this? This floor type is incredibly durable and very long lasting. This means that it is likely to stand up to the high foot traffic that a commercial property is likely to have.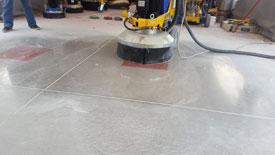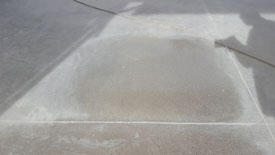 It also provides an alternative that is easy to maintain without deterioration or damage. Commercial cleaning companies can be informed about cleaning products, cleaning techniques and other valuable detail that will make sure your concrete floor remains looking at its best for as long as possible.
This process will also mean that your floors are left hygienically clean which provides a benefit for both your customers and employees alike. It also works to provide a positive outlook and appearance for your business.
Heavy-duty machinery is required to complete the process working from coarser grade pads to finer. It is important that the process is tailored, depending in the individual intricacies of the job.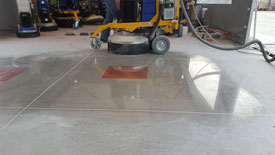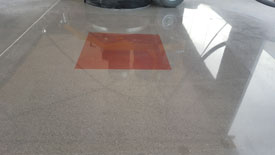 Polishing concrete really does demand a high skill level. Both damage to the floor and the machinery can occur if you are not equipped with the necessary detail and understanding.
But as the old saying goes 'a picture tells a thousand words' and these images show the incredible process of concrete polishing.
If you would like to enquire about our stone restoration services please call today on 0800 852 7177. We will arrange a floor survey at a time convenient for you and will do all we can to ensure the smooth running of the process.