Frequently Asked Questions about Floor Sanding
By On February 2, 2017
Under Floor Sanding
How should I regularly maintain my newly restored wooden floor?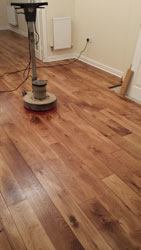 Dirt is carried in from outside and with its abrasive factors will wear away at the finish of the floor. It is not only grit that has abrasive elements. For this reason it is really important that particles are removed on a regular basis. This does not have to be a time-intensive process. However, it will elongate the lifespan of your restored wood floor. Daily or regular sweeping with a soft brush or vacuum will be enough to complete this process.
Are reclaimed wooden boards used to replace damaged ones?
It is unlikely that we would ever advise that reclaimed boards. This is due to the fact that these are often sourced from industrial locations. This means that they are likely to be thicker than those used in domestic applications. For this reason it is usually advised that old boards from similar premises are used. These should be uncleaned and not sanded to enable the best possible finish.
My floorboards were covered by carpet and look in very poor condition. Is it still possible to restore them?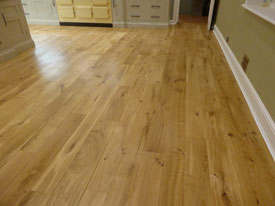 If a wood floor has been hidden under a carpet it is likely that there will be a host of products, glue and other adhesives that are left on the surface. In most cases all of these can be removed during the sanding process. Even some of the most deteriorated-looking floors can be transformed.
Have you got questions about the floor sanding process? It is important that you feel well-educated in relation to the project prior to it starting. The survey process is very important and this allows us to discuss all aspects of the restoration project.
We are time-served floor sanders serving the wider-Lancashire area. Please call today on 0800 852 7177.