Why Wood Floors?
By On November 29, 2016
Under Floor Sanding
Our floor cleaning and restoration services have taken us to many interesting places. It has allowed us the opportunity to build up a huge range of knowledge and experience that we utilise every day. Each floor type is fascinating and it is the uniqueness that each of them brings that continues to intrigue us.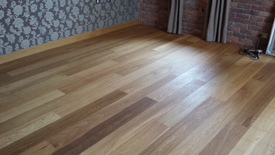 Wood floors are an exceptionally timeless flooring type. There are many benefits that they offer and below you can find just some of the reasons why you should consider a wood floor.
High-quality wooden flooring will be incredibly long-lasting. In some cases the floor can last for decades. This means that it needs to be cared for correctly and that you need information of the best products to use. Wood in comparison to carpets can improve with age whereas any use for carpets will deteriorate the fibres.
Wood floors offer straightforward cleaning and maintenance. Particles and dust sit on the surface of the wood boards and not filtered as they would be on a carpeted floor. This means that daily sweeping, hovering or mopping can keep them looking great.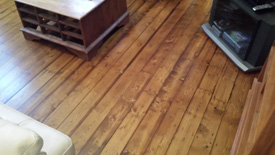 Wood flooring offers a more hygienic alternative. Due to the fact that dirt and bacteria are easier to remove completely on wooden floors it means that with routine cleaning that there will be less airborne particles that could affect individuals with allergies. There will be no unpleasant odours from a wooden floor.
A wood floor can be fully restored. If, after years of wear, the floor starts to look as though it has been through some tough times, it can be fully restored. This means that the surface covering and top layer is sanded back. A wood finish is then applied to ensure that the floor is fully protected.
There are just some of the reasons why a wood floor should be considered. If you would like to arrange a survey for us to restore your floor we would invite you to call us on 0800 852 7177. Don't forget that a wooden floor will offer timeless appeal and is available to a range of budgets.