Polishing Marble Tiles Gisburn
By On February 11, 2014
Under Marble Floor Cleaning, Stone Floor Cleaning
The below images show the results of a marble polishing job that we completed in Gisburn. This client requested that we achieve a high-gloss finish. Once the work had been completed, it was a great opportunity to take pictures to showcase the results.
We receive a large number of queries through our website and we enjoy taking the time to offer information and advice to our valued clients. We use every opportunity to discuss the ways in which we offer superior stone cleaning and stone restoration services throughout the Lancashire areas.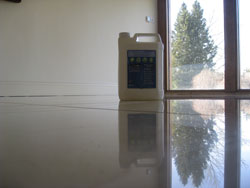 Stone Cleaning Products; natural and man-made stone tiles differ greatly in the products required to restore their originally-laid beauty. Incorrect usage of cleaning products can result in damaged tiles and our experience and training has meant that we are best-equipped to deal with every enquiry.
Stone Restoration Machinery; we are intensely passionate about the machinery that we use. Having the best available restoration machines sets us apart from our competition and ensures that we can achieve the best finish in the shortest time. We realise that having any home improvement work completed in your home or business means disruption and we look at reducing this in any way possible.
Time-Served Knowledge; our website shows the range of flooring that we work with. Floor care and floor cleaning in both domestic and commercial premises has allowed us incredible insight and the opportunity to hone our craft. It also allowed us to build up the reputation that we have to this day.
There is a range of finishes that can be achieved with stone polishing; this varies from honed to polished stone. We spend time discussing your individual requirements to make sure that the finish we achieve matches this.
If you have any questions or would like to discuss arranging a floor care quotation; please call Ian on 01257 270775.