Commercial Stone Restoration Lancashire
By On June 13, 2016
Under Stone Restoration
Stone tiles are incredibly attractive and opulent; the variations of stone floor tiles allows for individuality whilst also suiting any range of budget. It is no wonder that they are so popular as a flooring alternative for commercial premises.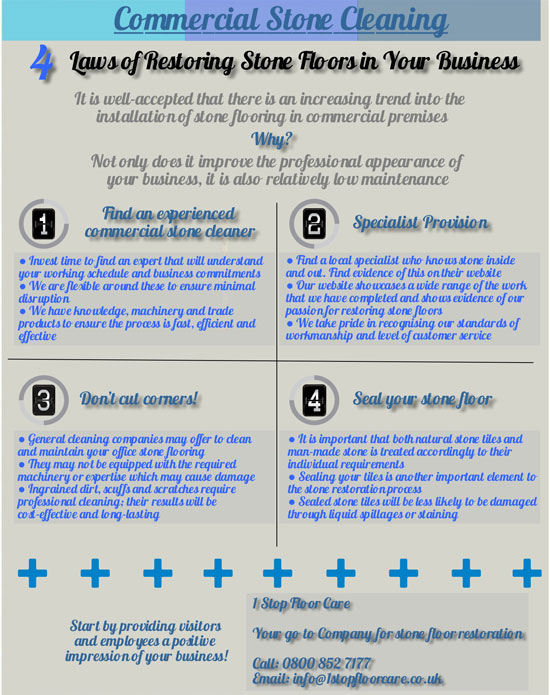 Identifying the correct approach and employing an expert will offer a huge cost saving and often avoidable outlay of replacing stone flooring that may have suffered from abusive use over many years.
Today's business society is steeped in competitive commercial environment and every opportunity needs to be employed to promote your business wisely. Call to enquire today on 0800 852 7177.