Staying Ahead of our Stone Restoration Competition
By On May 31, 2016
Under Stone Restoration
Anyone in business is very aware of the fact that just being great at what you do is not enough. There are always new floor care companies entering the market and this is where experience holds great power.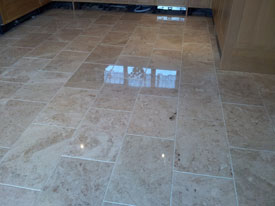 This must run alongside another strategy to constantly drive your business forward. This demands a flexible approach and an understanding of how best to promote your business.
We have found that delivering a first class service has enabled our steady and natural growth over time. We are often invited to complete quotations out of our area due to the fact that we have been so highly recommended.
Stone floor restoration forms a pivotal part of our floor care provision. Natural stone floors and man-made tiles can be deep cleaned and restored to a like-new condition. Different floor types require a tailored approach with regards cleaning, repair and stain removal.
There are products and techniques in order to tackle each and every flooring problem. It takes initiative and skill to fulfil the cleaning process to ensure the best result is achieved.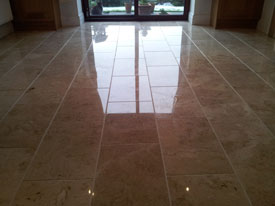 If you choose our cleaning services we will make sure that:
You are extremely pleased with the cleaning result we achieve
You feel that you have been dealt with professionally
You feel that your home or property has been treated with respect
You are left with information and knowledge of how to keep your floor looking at its best
You are left confident that you selected the best Company to restore your floor
Stone restoration requires skill and growing a business demands a focus on the customers that we serve. We serve the Lancashire area but are also in the position to offer our services further afield if necessary. We are well-equipped to deal with both domestic and commercial work and will always support you through the restoration process. Call today on 0800 852 7177.