Top Tips for Looking After Wood Floors
By On October 4, 2016
Under Wood Floor Sanding
Wood floors are available in a huge range of options. It may take you a while to identify the best-suited type for your property. However, when found it is likely that it will add a whole new dimension to the space.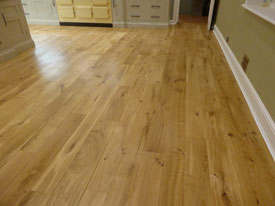 This can be the case for both smaller and larger properties. When we complete wood floor restoration work, even the smallest of spaces can be transformed. The same can be said for our larger commercial floor sanding work as well.
As well as looking great, a well-publicised fact is that wood floors are easy to maintain and withstand heavy usage. There are certain routines that you can complete that will make sure that your wooden floor stays looking its best for as long as possible. What are these?
Daily sweeping will eradicate particles that appear on your floor from usage and footfall. If left these particles can work as an abrasive when carried around on people's feet. The result of this will be scratched and dull spots.
Protecting Wood Floors in Domestic Properties:
Placement of an entry mat both externally and internally at every doorway
Protecting Wood Floors in Commercial Properties:
Arrangement of a daily cleaning programme that will make sure particles are not left from daily use. It is important that your selected cleaner is familiar with the correct product formulations for wood floors.
Products should be used to complement this floor type and not work to wear down the wood finish.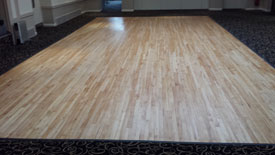 It is important to remember that deterioration of your floors is inevitable. It is unavoidable but should not be considered to be a huge problem.
Our floor sanding and wood repair services are there to offer a cost-effective solution to the ongoing care of wood floors.
If you would like to enquire about our services we invite you to call today on 0800 852 7177.