Four Secrets of Cleaning Grout
By On December 22, 2015
Under Cleaning Grout
Grout, laid in between the tiles is a porous material. It poses frequent challenges to routine cleaning and can often be the initiating factors of a client seeking our support.
Put simply, during routine cleaning of stone tiles, dirt can be pushed into the recessed grout lines. This dirt can sit in the lines and become ingrained.
Mould and mildew can also cause discolouration of grout lines. Even the best-available shop-purchased cleaning products will provide unsatisfactory results. The following information will leave you well-informed about our services for cleaning grout.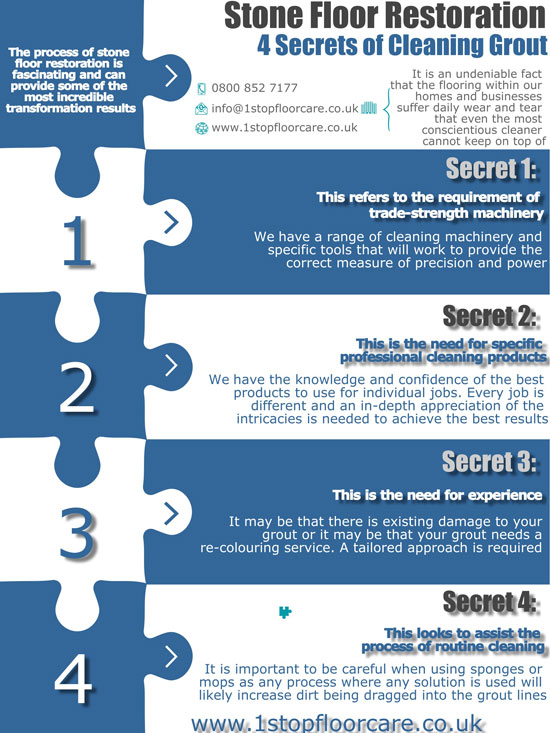 We will leave you with information and advice on product formulations and techniques that will leave your tile and grout looking cleaner for longer. Please call today on 0800 852 7177.