Wood Floor Facts
By On January 25, 2015
Under Commercial Floor Sanding, Floor Sanding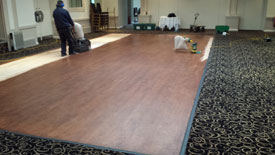 It is undeniable that wood floors are one of the most timeless floor covering alternatives. There is ever-adaptive information that shows the increasing popularity of wooden flooring.
It is a clear selling point that any wood floor can be fully sanded and restored after experiencing wear through daily use. If your home or business is fitted with a wood floor there are a number of factors that can influence the appearance and lifespan.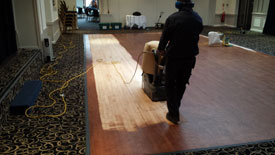 Point one: it is an inevitable fact that any wood floor, whether in a domestic or commercial setting, will experience wear and tear. The result of this will be scuffs, scrapes, dull spots and cracking. The exciting factor is that this is not something that you have to live with. We are well-equipped to offer fully and exhaustive wood floor repairs as part of our floor sanding services.
Point two: considers the requirement of tailored product formulations. Once a floor has been sanded, a finish needs to be applied. The success of any restoration job is strongly reliant on the use of best-available product selections. Our time-served experience has meant that we have a carefully selected product range that unequivocally offers the best-available finish.
Point three: is the requirement for trade machinery. There is no end of DIY floor sanding machinery available and the inevitable outcome is an unsatisfactory result. Industrial machinery combined with knowledge and experience of the individual intricacies of different wood floors ensures our success.
Point four: covers the fact that professional floor sanding services are cost-effective. It is often misunderstood that the cost of sanding wood floors is prohibitive. We feel confident that once you have experienced our services that you will become a customer for life; not only will you have a fully restored, striking floor but we ensure to leave our clients with all relevant detail to support routine cleaning.
We are fiercely passionate about our approach to wood floor restoration. This stems from our drive and determination to raise industry standards and to offer first-class customer service. Please enquire by calling 01257 270775.